Architecture
A MORE SUSTAINABLE
APARTMENT BUILDING.
Welcome to Penny Lane – a collection of premium residences within a vibrant new entertainment and lifestyle precinct.
Penny Lane is set to be a welcoming Moonee Ponds landmark, and a place to call home. Thoughtful design. Intelligent features. Effortless style. Penny Lane has been designed as a natural addition to the Moonee Ponds landscape.
Exceptional finishes and permanent materials including glass, concrete and steel have been chosen for enduring value. While excellent environmental credentials ensure the building considers its footprint for years to come.
7.2 star average apartment energy rating

Energy efficient LED lighting

Energy efficient ventilation & air conditioning

Rainwater harvesting & reuse

15KW renewable energy on site

Daylight exposure & natural ventilation
Architecture
FUTURE-PROOFED
BUILDING DESIGN.
"Penny Lane has been designed with longevity at the forefront of our thinking.
Robust, long-lasting materials including concrete, steel and glass, will ensure the building ages well, is low-maintenance and inexpensive to maintain over its entire lifespan.
While concrete comes with high embodied energy it can also help reduce a building's carbon footprint by making add-on elements like cladding unnecessary."
— TOBY LAUCLAN
Clarke Hopkins Clarke Architects
Multi-residential Partner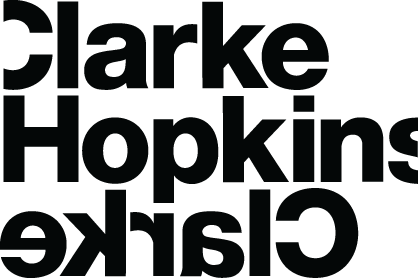 Architecture
AN ECOLOGICALLY SUSTAINABLE DEVELOPMENT.
Penny Lane prioritises ESD (Ecologically Sustainable Development) and achieves a 7.2-star NatHERS rating.
Penny Lane's passive solar design features make it low maintenance and low impact.
High-performance glazing in all 114 apartments reduces excessive summer heat gain and winter heat loss.
Most west-, north- and east-facing sliding doors are shaded by balconies to reduce summer heat gain. The north-facing façade of the retail building will be retained and bricks from the original buildings on the site will be reused.
Penny Lane will use sustainably sourced timber, low-VOC materials, paints and sealants, renewable energy, energy-efficient lighting, water-efficient landscaping and rainwater harvesting for irrigation and toilet flushing.
Residences
SMART, SOPHISTICATED LIVING.
Meticulously crafted for modern living, your residence features premium finishes, expansive spaces and intelligent design.
Combining laneway culture with an unparalleled attention to detail, Penny Lane embraces iconic architecture, quality finishes and an exciting new way of living.
Within each meticulously crafted residence, it is the focus on spatial planning which sets Penny Lane apart. Considered architecture and carefully selected materials throughout the residences include warm timbers, soft feature stones, premium appliances and well-crafted joinery. The result is a collection of welcoming living areas and cosy private spaces.
Communal Spaces
EXCLUSIVELY YOURS.
Your home extends past your residence, with a focus on community in both the precinct and private spaces.
As a resident, you have exclusive access to the level 3 podium garden, full-line gymnasium and the private lounge, designer kitchen and dining rooms for intimate social gatherings.
Expansive views and landscaped spaces can also be enjoyed on the exclusive level 9 terrace.
This is modern living at its finest.
Precinct
A FOCUS ON LIFESTYLE.
With al fresco dining and commissioned street art, Penny Lane is bringing Melbourne's laneway culture to Moonee Ponds.
Whether picking up dinner on the way home or meeting friends for a coffee after seeing the latest arthouse film, the precinct provides the ultimate convenience for residents. Penny Lane features Melbourne's newest cinema complex complete with a luxury rooftop cinema, Platinum lounge and a range of cafes and casual dining options – the perfect place for a pre-movie dinner or a post-movie wine with friends.
Location
SPRING INTO ACTION.
Ideally located at the heart of the city's iconic racing district, Penny Lane encapsulates the beauty of springtime Melbourne.
Penny Lane is conveniently located close to Moonee Valley Racecourse, the home of Australia's most prestigious horse race, the W.S. Cox Plate. Australia's most loved and iconic world-class event, the Melbourne Cup Carnival is also moments away. Experience this incredible event that combines sport, entertainment, fashion and food – all in one place, the beautiful Flemington Racecourse.
Melbourne really does comes alive in Spring. Just a few minutes away from Penny Lane and the bustle of Moonee Ponds is the serenity of Queens Park – Moonee Valley's oldest and finest park. A place to enjoy picnics by the lake, a swim at the pool, a break at the picturesque cottage cafe or just a quiet wander among the exotic gardens.
Location
LIFE'S FUN
WITH PENNY.
Everything that makes Moonee Ponds such a coveted address is at your doorstep.
Step outside Penny Lane and you're just moments away from your favourite cafe, supermarket, green grocer, butcher and the eclectic shopfronts of Puckle Street.
Artisan baked bread, locally roasted coffee, fresh produce and authentic cuisine – Melbourne's foodie culture has always been part of the Moonee Ponds story, with a wide range of dining destinations and a thriving tradition of independent providores.
From your first morning coffee to casual dining throughout the day, the Penny Lane precinct offers a wide range of options to suit every taste.
Construction Now Commenced
New Display Open at 18 Puckle Street, Moonee Ponds.
Open everyday 10.30am – 3.30pm
Call 03 9699 2555
The Team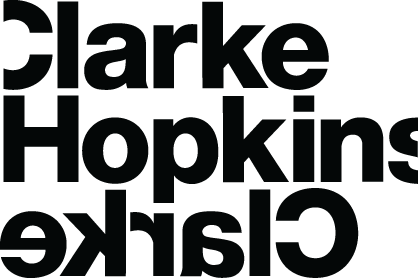 Clarke Hopkins Clarke craft connected, liveable, environmentally conscious spaces for people to call home.
Every residence is thoughtfully designed to maximise light, space, amenity and meaningful community connection. They build collaborative relationships and bring decades of experience to every project. Penny Lane is a vibrant and established village with a diverse community and a rich history. The brief for this project was to capture and replicate this village character as a microcosm. CHC's approach considered form, materiality, orientation and amenity.
chc.com.au
The Team
Established in 1982, Robert Bird Group is a global consulting engineering firm with over 650 staff across eleven offices.
A member of the Surbana Jurong Group, we are committed to delivering our clients vision through the relentless pursuit of engineering excellence across all projects. We integrate engineering design excellence with construction and delivery expertise to achieve significant benefits for our client, notably those related to cost, programme and risk. Globally collaborating to address projects at a local level, we can quickly assemble teams of engineering and related professionals from our offices worldwide.
robertbird.com
The Team

Intrax seeks to create an environment where our team can grow and prosper and in doing so deliver a service to our clients that is beyond expectations.
We are committed to excellence and our promise to provide the best opportunities possible to our clients, staff and community. We are inspired by all the changes taking place and promise end results that will demonstrate our full potential and dedication to everyone we serve. As a part of the Intrax housing team, we inspire volume builders to confidently construct more innovative and affordable homes for Australian families. Through Intrax projects, we also seek to inspire our project partners to create a sustainable infrastructure and built environment future for Australian communities.
intrax.com.au
The Team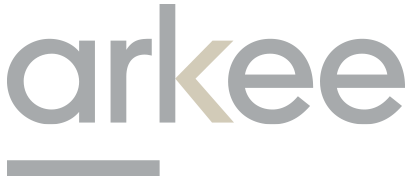 At Arkee Creative, we understand the importance of a cohesive and well responded design that meets the clients brief and exceeds their expectations.
Arkee offer a unique proposition; we are designers and developers of unique projects that have spanned many years giving us valuable expertise in the interior design industry. We have broad experience creating projects that are design driven and realistically specified to be built within budgets. We partner with architects, developers and marketing and sales teams to share our insight and meaningful design skills delivering interiors and fully furnished projects.
arkee.com.au
The Team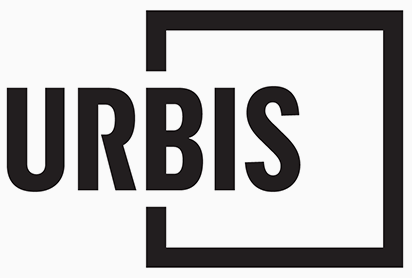 Here at Urbis, a collaborative approach sets our design advice apart.
Designing cities and places is a process of integrating built form, the public realm, transport infrastructure, open space, and human activity – and shaping them into CBDs, neighbourhoods, communities, retail precincts, town squares, campuses, centres, and spaces that work.
At Urbis, you'll find highly awarded urban designers and landscape architects, who are some of the country's leading creative thinkers influencing the shaping of cities. We develop site-specific urban strategies and public realm designs that stitch cities together, optimise place performance and create destinations that make places that live and work, inspire and reward.
urbis.com.au
The Team

BUILDER
APPOINTED
Formed in 1984, Harris HMC is a family owned and operated, Melbourne based Construction Group. Since their inception, Harris HMC has successfully completed a broad range of projects with an annual turnover in excess of $220 million. They have established several rigorous internal standard operating procedures which contribute towards their ability to deliver exceptional projects with methodical planning, on-time and on-budget delivery, and a collaborative approach with their clients.
Location
Penny Lane
23 Puckle Street, Moonee Ponds VIC, Australia
Moonee Ponds Station
Moonee Ponds Station, Moonee Ponds VIC, Australia
District North
District North, Moonee Ponds VIC, Australia
Queens Park
Queens Park, Moonee Ponds VIC, Australia
Moonee Ponds Shopping Centre
Moonee Ponds Shopping Centre, Homer Street, Moonee Ponds VIC, Australia
Moonee Valley Racecourse
Moonee Valley Racecourse, Moonee Ponds VIC, Australia
From our family to yours
For more than 40 years, Giancorp has built a reputation for delivering exceptional experiences. With the involvement of Palace Cinemas and a carefully selected collection of hospitality offerings, we are creating a destination which will bring new life to the area.